Dr. Robert Louis Director
Skull Base and Pituitary Tumor Program
Pickup Family Neurosciences Institute
Hoag Memorial Hospital
(USA)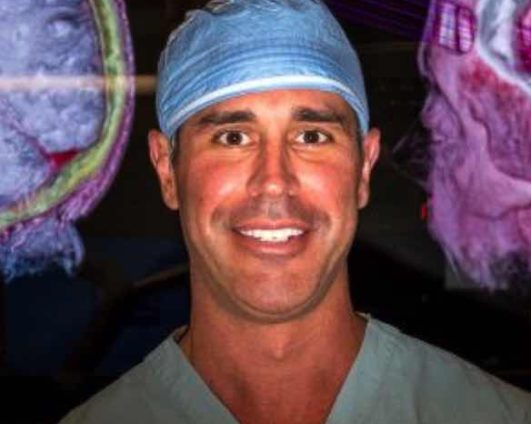 Robert G Louis, MD, FAANS, Dr Louis is Empower360 Endowed Chair for Skull Base and Minimally Invasive Neurosurgery and Director of the Skull Base and Pituitary Tumor Program at the Pickup Family Neurosciences Institute at Hoag Memorial Hospital. His expertise includes endoscopic and minimally invasive treatment of benign and malignant brain tumors, sellar and parasellar tumors and skull base tumors. Through the use of cutting-edge neuroimaging and neuro-navigational equipment, he utilizes the concept of keyhole neurosurgery, minimizing the damage to surrounding brain, vascular and soft tissue structures. This approach has been demonstrated to decrease post-operative pain, minimize neurologic complications and shorten the length of hospitalization, resulting in better outcomes for his patients.
Since 2015, Dr Louis has been involved with the development and implementation of Virtual and Augmented Reality technologies for pre-operative simulation and rehearsal and intraoperative navigation.  The 3-D VR/AR platform is provided by Surgical Theater and was developed based on flight simulator technology from F-16 fighter jets.  This technology allows the surgeons to literally rehearse complicated operations in virtual reality; affording them the opportunity to visualize critical anatomy and navigate potential pitfalls.  The results are making the operations safer and more effective for patients.  Under his guidance, the Pickup Family Neuroscience Institute has become the highest volume center for Augmented Reality in Neurosurgery in the United States and is now nationally ranked in the top 1% of all hospitals for Neurology and Neurosurgery.
Dr Louis heads several projects to expand the applications of Extended Reality Technology in Neurosciences.  These include: virtual reality based meditation to help nurses with workplace related stress and compassion fatigue, virtual reality applications for neuro rehab and VR based therapies for decreasing opiate consumption and addiction. He is also part of the DSR-30, which is working with NASA on preparing the astronauts for the Mars Mission, scheduled in 2030. Dr Louis has authored more than 75 publications and 10 book chapters.  He has recently spoken as an invited guest lecturer at numerous national and international conferences including Becker's, HIMSS, Congress of Neurological Surgeons and Mount Sinai School of Medicine's symposium on Digital Neurosurgery. His specialty is in coordinating uses of advanced technologies in neurosciences across the patient care continuum.  Currently, he is overseeing the widespread implementation of VR and AR across several institutes at Hoag including Neurosciences, Heart and Vascular, Cancer and Women's Health.